Among the University buildings, the scientific field is the dominant one. The Faculty of Sciences and Technology of Orleans is expected to accommodate nearly 10,000 students, half of whom are from the scientific field. They were the first educational buildings to be constructed, despite the delays.
A brief history of the construction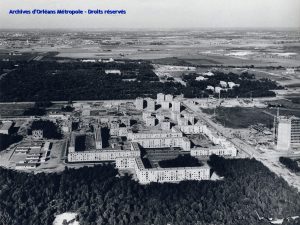 The increase in the number of students in Parisian universities is forcing the creation of new structures in other cities. This is the case of the University of Orleans, which initially focuses on the construction of scientific buildings. Although the sector opened in 1961, lessons were taught first in prefabricated buildings and in the Château de La Source, which was fitted out for the occasion.
The major issue that arises were the financing of the buildings, causing the duration of the prefabricated buildings and making teaching and learning conditions more and more difficult. The first buildings were not completed until 1968, three years after the beggining of the construction.
Construction of the Faculty of Sciences buildings
The Faculty of Sciences of the University campus emerged with the amphitheatres, which construction was completed in 1968. The architecture of the Sciences and Techology amphitheatres is an architecture of poured concrete. It is a reinforced concrete poured between two vertical supports, which are wooden or metal chests called "branches". From an exterior point of view, concrete mimics wood.
Concrete stairs (imitation of wood) in the sciences building, 2021 © Marion G.
It is a reminder to the surrounding environment made up in particular of trees. The constructions, carried out under the movement of brutalism, are geometric. We can notice that these are imposing and repetitive achievements. The interior of the amphitheatres is lined with a set of wooden cubes nested within each other. This is an interesting representation of a 1970s tendanc, with seating respecting a color harmony between green and orange.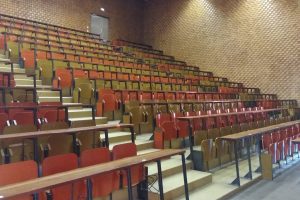 The Faculty of Sciences was finally extended in the 1990s, notably with work carried out on Geosciences buildings.
The university library of Sciences, Technology and STAPS (Bachelor of Science and Techniques of Physical and Sports Activities) was finally built in 2005, as part of the U3M Program (or University of the Third Millennium, which complements the U2000 Program). One of the objectives was to bring the various university buildings, often old, back to safety standards. The architects Lipsky and Rollet kept the architectural line of Olivier-Clément Cacoub by using clear concrete, thus highlighting the interior elements of the library, such as the central cabinet composed of "fincof" panels, traditionally used for the poured concrete. Note that the building won the Silver Square award in 2005.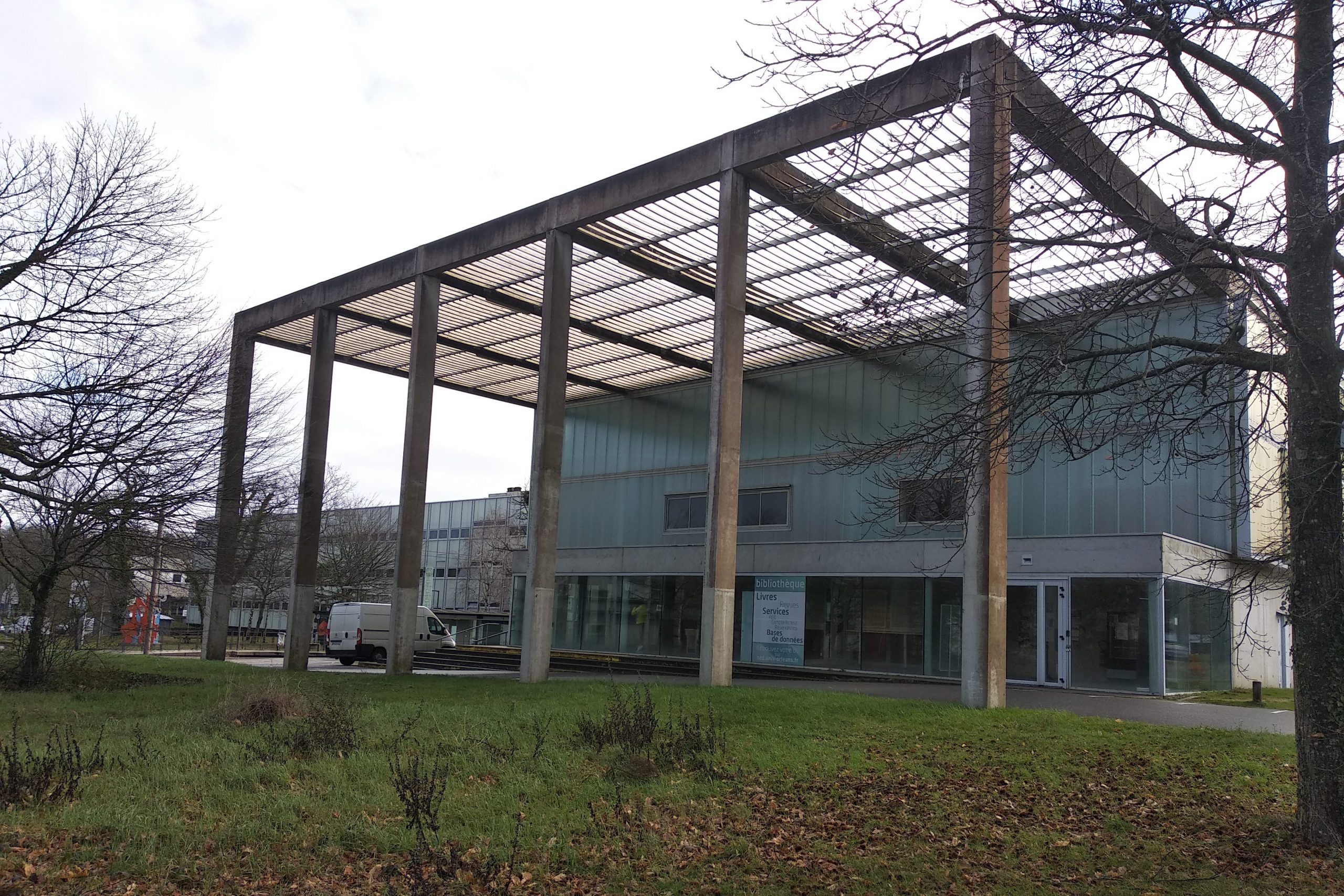 Travelers' Map is loading...
If you see this after your page is loaded completely, leafletJS files are missing.